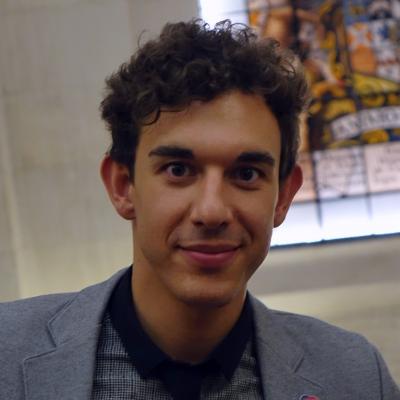 Alex Storer
Co-Founder and Executive Director, Diversity Pride
Alex is an Equality Diversity and Inclusion subject matter expert plugged into an extensive network of EDI practitioners to remain constantly at the cutting edge of innovation. In 2018 he co-founded Diversity Pride, a new initiative helping organisations to re-engineer their EDI journey to achieve meaningful impact and lasting change.
Holder of a Masters Degree in International Relations, and with 10 years of experience working across three continents and different sectors, including policy, mental health and law, Alex has a unique understanding of the intersecting legal, social, cultural, and psychological issues that must be addressed to embed EDI in workplaces.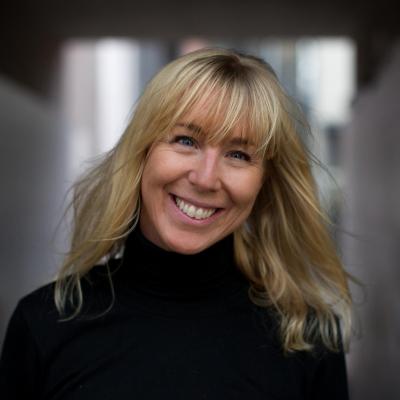 Caroline Casey
Founder, The Valuable 500
Caroline Casey is an award-winning social entrepreneur and founder of The Valuable 500 - a catalyst for an inclusion revolution that exists to position disability equally on the global business leadership agenda. 
Committed to building a global movement on inclusive business for the 1.3 billion people in the world with a disability, over the past two decades she has set up several organisations and initiatives centred on disability business inclusion.  Her latest initiative, The Valuable 500, is an ambitious year-long campaign to get 500 businesses to commit to put disability inclusion on their leadership agendas. Launched at this year's World Economic Forum Annual Summit, Casey succeeded in bringing disability inclusion onto the main stage at DAVOS for the first time ever with the support of global business leaders.  The Valuable 500 is supported by a host of global leaders including Sir Richard Branson, and Paul Polman, and global brands including Virgin Media and Omnicom.  Casey is also a TED speaker, Ashoka Fellow, Eisenhower Fellow, a past advisor for the Clinton Global Initiative, a One Young World Counsellor and is a Young Global Leader of the World Economic Forum.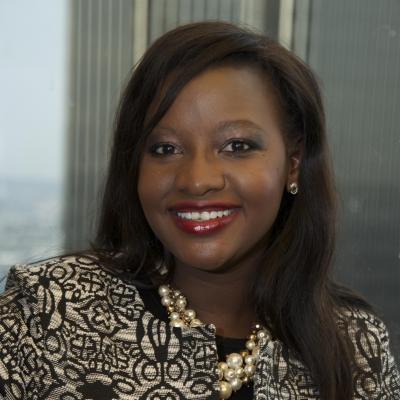 Cynthia Davis
CEO & Founder BAME Recruitment Ltd.
Cynthia V Davis FRSA is a multi-award winning founder and Chief Executive of diversity and inclusion consultancy firm, BAME Recruitment and also Co-Founder of purpose led Digital Career Platform, Diversifying.io, Cynthia has over 20 years' experience at senior level, a specialist in identifying diverse talent and understanding their barriers.
Cynthia has worked within and recruited for some of the best known corporate, public and private sector organisations for Senior Executive positions up to Board Level where she continues to challenge the status quo. She has won numerous awards and received both national and international recognition for her entrepreneurship and determination to champion and campaign for a fairer and just society. She is Chair of the Board for a Children's Literacy Charity and a fellow of St George's College Leadership Fellowship, Windsor.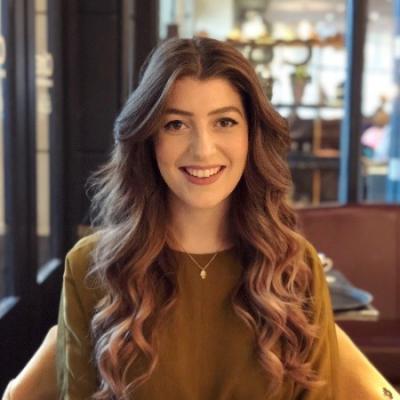 Fatima Tresh
Associate Business Psychology Consultant, Delta Alpha Psi
Fatima is a Business Psychology Consultant at Delta Alpha Psi, an evidence-based leadership and inclusion consultancy, where she applies her research expertise to develop and implement impactful D&I interventions.
She recently completed her PhD at the Centre for the Study of Group Processes, University of Kent, where she examined bias in assessments of others' leadership potential. Co-author of a review on the effectiveness of unconscious bias training (Equality and Human Rights Commission), Fatima also co-authored the 'Middle Research' report for the Black British Business Awards (BBBAs) and contributed to a review for the General Medical Council on disproportionate representation in fitness-to-practise referrals.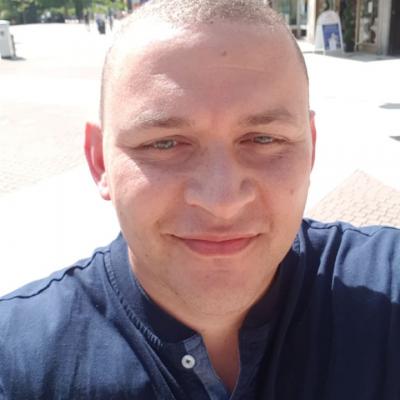 Hermann Trepesch
Diversity and Inclusion Manager, 02 Telefonica
Herm joined Telefonica as their Diversity and Inclusion Manager having spent the last 18 years serving as a police officer where he worked on the inclusion agenda at strategic level and helped to lead a team of practitioners.
He designed and delivered diversity training throughout the service at local and national level with particular strengths in conflict resolution, mediation and post-incident training. 
Herm was a sitting member of the National Executive Committee of the Black Police Association, chairing the BAME staff network and held the LGBT & Disability portfolios.  
Wellbeing and the progression of diverse people are Herm's passions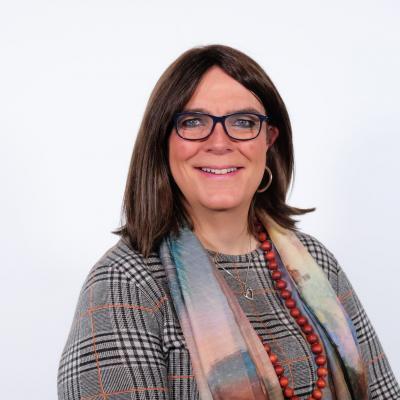 Joanne Lockwood
Diversity & Inclusion Consultant, SEE Change Happen
Joanne is a leading authority on Diversity, Inclusion and Belonging. She specialises in promoting transgender awareness and support to businesses and organisations throughout the UK, Europe and elsewhere.
 As an International Keynote Conference speaker, Joanne delivers workshops, seminars, and engages with organisations to develop policy & best practises to be more inclusive for all people. Challenging Biases and helping them to develop a Vision and Strategy for Conscious Inclusion. She is an Advisory Friend of The Institute of Equality & Diversity Professionals, Member of The Rotary Club, Toastmasters International, The Professional Speaking Association, and she sits as an Expert by Experience member for Southampton University. As a Fellow of the Royal Society for the encouragement of Arts, Manufactures and Commerce, she believes passionately that "people are people" and, no matter who they are, deserve to be treated with dignity and respect. Joanne was a contributor and featured in a Channel 4 (UK) documentary called "The Making of Me", broadcast in February 2019. This documentary was filmed over a 3 year period and detailed her own personal gender transition and its impact on those around her. Joanne lives by the mantra of "Smile, Engage and Educate" in order to promote awareness and understanding to overcome people's fear of getting it wrong, because the world isn't only black and white!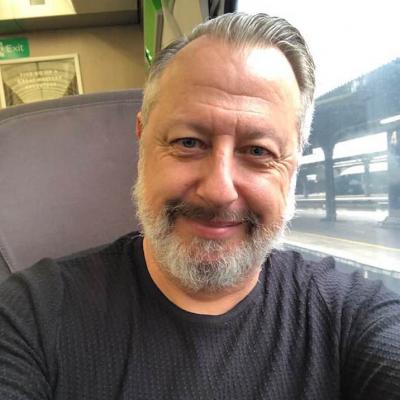 Keith Winestein
Community Leadership Manager, Mind
Keith Winestein is the Community Leadership Manager at Mind tackling mental health related stigma and discrimination.
He manages the national Time to Change hub initiative and devised the Champions Podcast to amplify the voice of campaigners. It's available on Sound Cloud and iTunes. Previously roles: Group Marketing Manager (Reading Room); Campaigns and Marketing Manager (Media Trust ) and World AIDS Day Campaigns Manager (National AIDS Trust). Keith was on the London 2012 Disability Community Advisory Panel making the Olympic and Paralympic Games accessible to all including those experiencing mental health problems. He is a Digital Mentor for The Princes' Trust.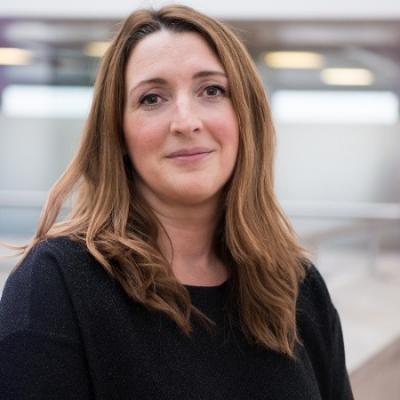 Nancy Lengthorn
Managing Partner – Head of Diversity, Inclusion and Future Talent MediaCom
Nancy Lengthorn has been in the media industry since 1999, spending much of this time at MediaCom. Having worked on clients such as Sky, Direct Line and Cancer Research UK, her passion for people and equity saw her shift her attention on internal projects in 2011 when she set up the industry's first media apprentice scheme.
 Since then, her role has grown into her current position of Head of Diversity, Inclusion and Future Talent, a role that she now realises has been at the heart of her values since childhood! In 2017, Nancy implemented a Mental Health Allies programme at MediaCom and this has evolved into a campaign with 'The Book of Man' whereby MediaCom Mental Health Allies are lobbying other companies to put similar schemes into place.  
2018 saw Nancy awarded as Top Champion by the 'Investing in Ethnicity Awards' and MediaCom also picked up a Festival of Media Gold award for their work in the area of Diversity and Inclusion. 2018 was also a year of focus on Gender issues and a number of initiatives have been put in place at MediaCom.   
Outside of MediaCom, Nancy is a mother of four young children and is Trustee of Bromley Brighter Beginnings, a charity that works with disadvantaged families and victims of domestic violence in the London borough of Bromley.  
Nancy has also recently been part of a small campaign group that has successfully lobbied government (persuading them to part with £1.8M!) to open a much needed State school in her area. On the back of numerous planning refusals, this involved generating media coverage and 3 local marches, so her previous Media experience came in handy!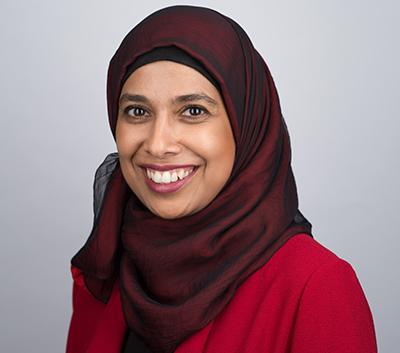 Rukasana Bhaijee
Diversity & Inclusion Senior Manager, EY
Rukasana is an Inclusion and Diversity leader who provides support to public and private sector organisations to achieve their D&I ambitions through providing consultancy at all levels of D&I maturity. 
 In the last year Rukasana has worked with Executive levels teams to build inclusive leadership capability, led on D&I strategy build, developed a sponsorship programme curriculum to support the progression of women/ethnic minority individuals and has delivered cultural intelligence programmes.  Rukasana has also led on the delivery of organisational change for EY D&I internally through leading on change programmes in areas of the business acting as an Inclusion Coach.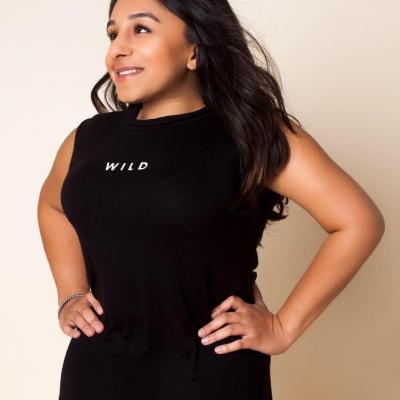 Shani Dhanda
Workplace Adjustment Specialist, Virgin Media
Shani is a business and culture change agent, social entrepreneur and disability rights advocate. She is passionate about representation and creating everyday equality and approaches this in multiple ways.
She is the founder of the UK's official discount card for disabled people, the Asian Woman Festival and the Asian Disability Network. Shani founded the Diversability Card, helping to reduce the financial pressure faced due to the extra costs of living with an impairment or condition. Shani created the Asian Disability Network, which is both an educational platform and support network for people who often experience multiple types of stigma. The group works to break down stigma that can be found both inside and outside of the South Asian community. Shani has worked for over ten years as an award – winning events manager and recently founded the UK's first Asian Woman Festival, smashing stereotypes and stigma to empower and celebrate Asian Women. Shani works with Virgin Media as a Workplace Adjustment Specialist, transforming the experience for their disabled employees. She is also a trustee of Leonard Cheshire Disability and an Executive Committee member of the Asian Business Chamber of Commerce. Shani is a member of the Greater London Regional Stakeholder Network bringing the voices of disabled people and their organisations, in policy development for the governments Office for Disability Issues. She an ambassador at Valuable 500, Parallel London; a role model at Scope; advisory board member for UnLtd, as well as being a speaker and columnist on disability and inclusion matters. Shani is named as one of the most influential disabled people in Britain, Shaw Trust Power List 2019 & 2018.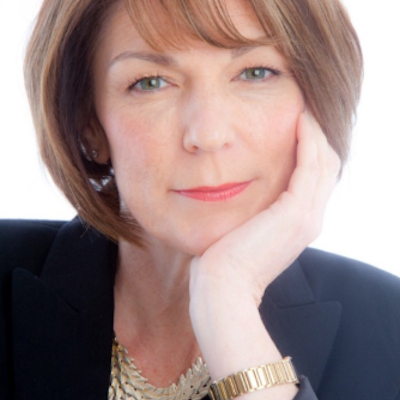 Angela Peacock
CEO, PDT Global
Angela has spent the last twenty years of her career working across the global business sector, developing and supporting companies and leaders with their corporate strategies and leadership development.
She remains an active coach and Board Advisor to businesses globally – from Asia to North America, Europe and South Africa, and is a proud finalist for Global Inspiration Role Model of the Year at 2016 European Diversity Awards and was recognised as a Freeman of the City of London in 2017.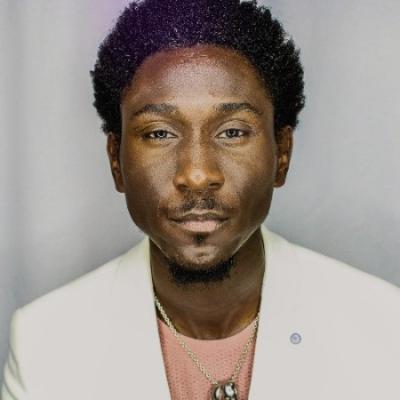 Cephas Williams
Founder, Drummer Boy Studios & 56 Black Men
Cephas Williams is the Founder of Drummer Boy Studios and 56 Black Men, he previously studied Architecture and has been doing business for around 10 years.
Since he launched the 56 Black Men campaign on 24th December 2018 it has taken off and has since been featured by The Guardian, Channel 5, Sky News, BBC, Metro, Al Jazeera amongst others. Cephas believes everyone should have a fair chance to change their narrative and so for Drummer Boy Studios in 2017, Cephas set out to merge his passion for architecture and his passion for the community in a bid to create physical spaces that cater to those who often suffer the brunt of gentrification. The studio runs as a creative hub conducive for growth innovation and collaboration for people interested in the creative sector including Music, Film, Media, Enterprise, Fashion, and Gaming.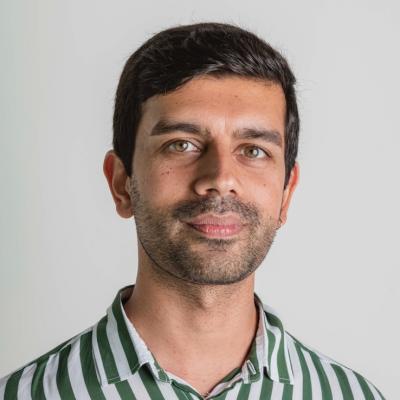 Dee Jas
Founder, Colourfull
Dee is the founder of  colourfull - a consultancy and media platform that aims to increase visibility and the inclusion of the LGBTQ community and People of Colour in the workplace as well as wider society.
Using data, storytelling and design thinking, colourfull has already worked with a range of clients including Depop, The Labour Party and Seedrs. Prior to this, Dee held HR Leadership roles in creative organisations inc. the BBC, Net-A-Porter and Girl Effect, and is currently a Trustee at Sour Lemons. Follow @wearecolourfull on Insta and Twitter.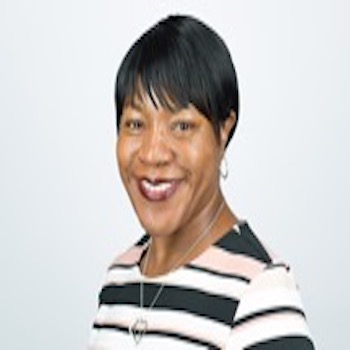 Fiona Daniel
CEO and Founder FD2I
Fiona is a qualified diversity and inclusion leader and D&I company award winner with over 15 years' experience of leading and growing the global diversity & inclusion agenda for one of the largest banking and finance service organisations in the world, including leading the UK as the Head of Diversity and Inclusion.
Fiona is passionate about people and inclusion and works tirelessly for the implementation of a holistic strategic approach which underpins all aspects of people decisions in business.
After great success at HSBC she has established her own business and now the CEO and founder of FD2I, focused on two things, one driving action which aspires to move from diversity to inclusion, and two, actively ad-vocating for inclusion to be a core component of business strategic agendas.
Fiona sits on the UN Women National Committee UK, chaired by Baroness Sandhip Verma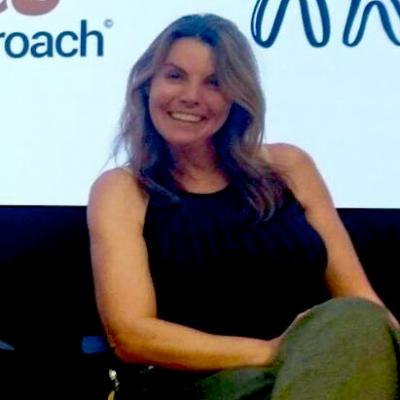 Jacqui Gavin
Equality, Diversity & Inclusion Adviser; Cambridgeshire Fire & Rescue Service
Jacqui joined the Civil Service in July 2009 where she joined the Department for Work & Pensions working out of Warrington Pension Centre after a long term career working her way up the career ladder in the private sector to head of Service Delivery for a major plc.
It was a decision that Jacqui has not looked back on as she was able to combine her role as a respected transgender activist and directly working in the area of transgender equality at the heart of government. First of all as the first ever Chair of the Transgender Network within DWP followed by becoming a active Steering Group member of a:gender in 2010.
This was the launchpad needed as she became the the Vice Chair of a:gender in 2012 and in 2013 she became the youngest ever Chair and in March 2015 returned as the Vice Chair before returning as Chair in July 2016 to October 2016. It was at that time that Jacqui was given the opportunity to go out on secondment to the Financial Conduct Authority for five months. In February 2017, Jacqui returned to the Civil Service to head up the Diversity and Inclusion strategy for the Department of International Trade.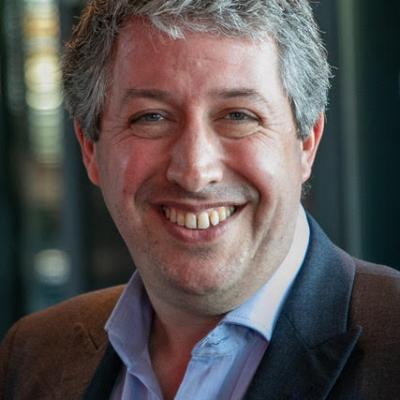 Jonathan Hassell
CEO, Hassell Inclusion
Professor Jonathan Hassell is one of the top digital usability & accessibility thought leaders in the world, with over 18 years' experience of embedding accessibility within digital production teams in FTSE 100 and Fortune 500 companies worldwide.
He set the accessibility standards and strategy for BBC Future Media, and authored the new International accessibility Standard ISO 30071-1 and its predecessor BS 8878 to help share this best-practice with other organisations to help them get more customers by making their goods and services easily available to disabled and older people. 
He leads Hassell Inclusion's team of accessibility experts providing strategic accessibility transformation services to organisations worldwide. He specialises in: training and consultancy to embed accessibility strategically within the software development lifecycle process, leadership of innovative digital projects to make inclusion easier and cheaper to implement, and creation of best-practice international web standards. 
He has won awards for product managing: the accessibility features of 'BBC iPlayer'; the accessibility personalisation tool, 'MyDisplay'; the accessibility information site, 'My web my way'; the innovative sign-language-recognition games, 'Boris Games'; and the 'Nepalese Necklace' mobility games for blind and partially sighted children.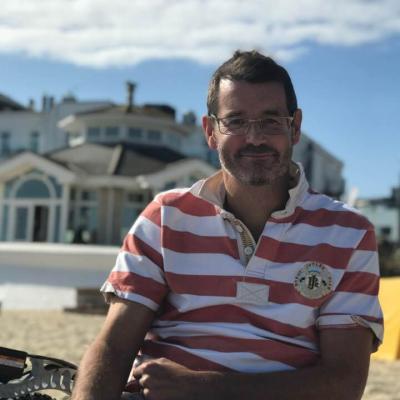 Mark Webb
Head of Communications, Shift.ms
Mark has spent his professional life predominantly in Media Relations, but more recently in Social Media and Digital Marketing.
Until 2017 he was Head of Group Social Media at Dixons Carphone, and prior to that held senior comms roles at Dixons Retail, David Lloyd Leisure and Disneyland Paris. Now splitting his time between upUgo as a Director and Shift.ms as Head of Comms, he also campaigns for equality, flexibility and diversity in the workplace. He was diagnosed with Multiple Sclerosis in 2007. He has a funky wheelchair and jumps out of planes when he is not playing Wheelchair Rugby.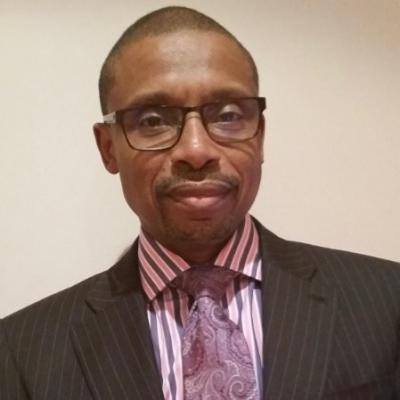 Patrick Alleyne
Human Resources Reward and Operations Manager, Greater London Authority
Patrick is an experienced Human Resources Manager/HR Business Partner with a successful track record of working in strategic regional government, university, and hospitality sectors. He is now the Greater London Authority's Human Resources Reward and Operations Manager.
Patrick's early career was spent in the hospitality industry managing catering establishments. He moved into the world of human resources initially as a training officer delivering training for front line staff and running management development programmes. Following a promotion, he became a Regional Personnel Manager in the north of England before moving back into training in the retail motor industry. Patrick returned to the hospitality industry as a Personnel Manager before moving into higher education just at the time the polytechnics were permitted to become universities. He spent 9 years in higher education with the final four years as Head of Personnel at the University of Bedfordshire. In 2000 he moved to the newly created Greater London Authority as a Human Resources Manager. He helped to set up the HR department and was instrumental in establishing the terms and conditions of employment and employment policies for the GLA. In 2005 he transformed the GLA's pay and grading system. Patrick has always had a keen eye for data and has published employee data at the GLA since 2001. In 2016, ahead of the gender pay reporting regime Patrick produced and published the GLA's first gender pay gap report. He also coordinated the publication of the gender pay gap reports for TfL, Met Police, and London Fire Brigade. Patrick also produced the GLA's first ethnicity pay gap report in 2017 and has worked with the EHRC and CIPD on some of the thinking around ethnicity pay gap reporting. In September 2019, he took up his current role where he continues to lead on the production of management information for both internal decision making and external publication.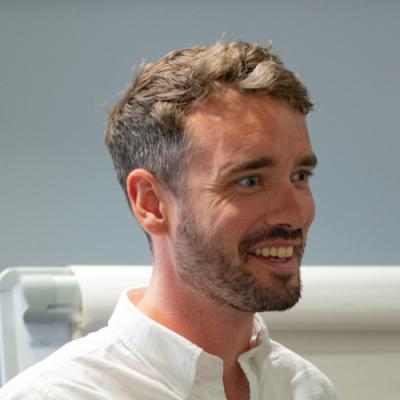 Russell Gundry
Head of Innovation Strategy, Plexal
Russell blends the insight of 10+ years spent defining strategy and managing change with an in-depth understanding of social research methods, design, and systems thinking.
He's founded a service design business, worked with world-leading healthcare technologies, held senior commissioning roles in the public sector and built a consulting career within Capgemini and GE Finnamore.
At Plexal in Here East, Russell leads our social inclusion work, delivering our inclusion accelerator for social entrepreneurs and is an advocate for designing action-oriented programmes and solutions that work for real people.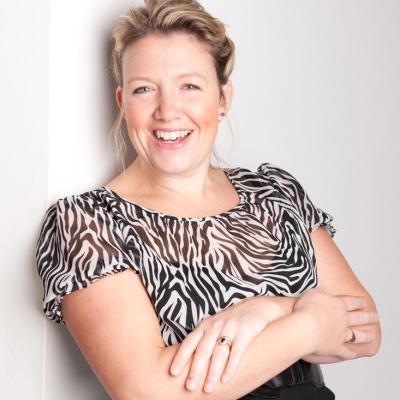 Teresa Boughey
Founder & CEO Inclusion250
Teresa Boughey MA FCIPD is CEO of award-winning Jungle HR and founder of Inclusion 247. Teresa recently delivered a TEDx talk entitled 'Overcoming Diversity Fatigue' (2019) and is the host of the recently launched Inclusion247 podcast. She is a Non-Executive Director and author of Amazon bestseller Closing the Gap – 5 Steps to creating an Inclusive Culture (2019), designed to support business professionals at every stage of their inclusivity journey using her unique tribe5 methodology.
Jungle HR works with Executive Boards and Leadership Teams during times of change, business transformation and provides expert guidance to help businesses increase inclusivity and increase their workplace sense of belonging. The Inclusion 247 hub provides tools, resources, webinars and the latest Inclusion and Diversity news and is currently open to join the waiting list.  Teresa is a UK Female Entrepreneur Ambassador, was named Most Influential Business Woman of the Year at the MBCC Awards 2019, is a Business Board Member of the Women and Enterprise and the Women and Work APPGs and a regular contributor to the media and public policy. Learn more at:
https://www.inclusion247.com/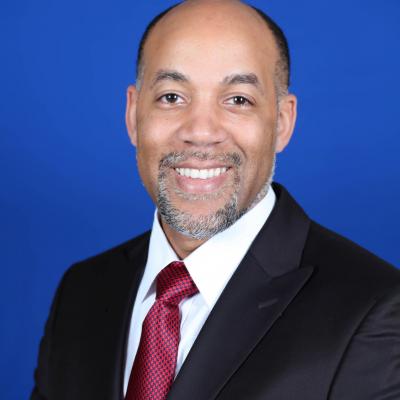 Asari St-Hill
Diversity Advisor, National Centre for Diversity
Asari was born in London to Caribbean parents. He spent over 25yrs in public sector organisations promoting equality, diversity and inclusion (EDI) issues in the workplace but also for service users.
He helped to found the first Black Workers Groups in the trade union movement, within NALGO (now Unison). This was first at Brent Council, then at Waltham Forest Council. He went on to form the first BME staff network at the Audit Commission and represented them on its Diversity Board. Before he left the Commission in 2011, he was the Diversity Knowledge Lead for the London Region's Inspection Team.  
Now a Business Coach and Trainer, he has continued this work as an Adviser for the National Centre for Diversity (NCfD) over the last 8 years. His strengths are challenging 'conventional wisdoms'; through presentations; Inclusive Management training and coaching; Unconscious Bias training and on the importance of cognitive diversity. He continues to work with a wide range of public sector organisations, corporates and voluntary sector organisations.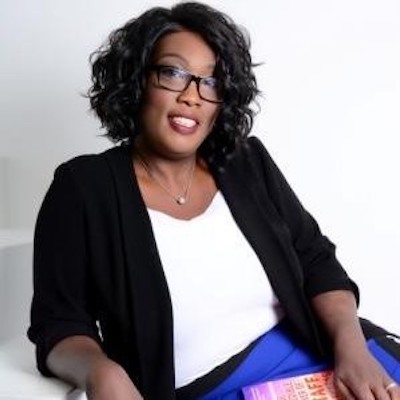 Cherron Inko-Tariah
Managing Director, The Power of Staff Networks
Cherron is a former civil servant and has undertaken leadership roles in various policy and strategic positions across Whitehall, including working with Ministers and Permanent Secretaries.
She is passionate about staff networks and the positive impact these can have on the individual and the organisation. That is why Cherron founded the National Day for Staff Networks – the first of its kind celebrating the added value of networks.
During her career, she has achieved a Post Graduate Diploma in Human Resource Management, and a Masters Degree in Employment Studies and Human Resource Management. She studied with the Chartered Institute of Personnel and Development (CIPD) and is also a qualified career coach with the Institute of Leadership and Management.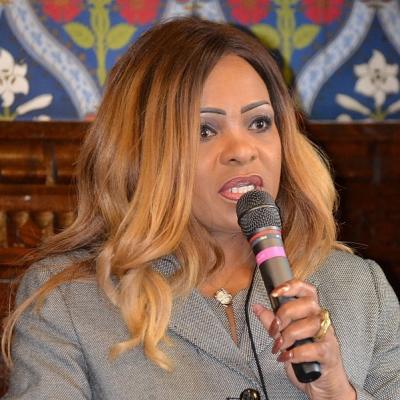 Doirean Wilson
Diversity Lead, Middlesex University
Dr Doirean Wilson is the Diversity Lead (Teaching & Learning), HRM Senior Lecturer (Community Engagement & Practice) and Chair of Middlesex University's Race, Religion and Beliefs Forum.
 She is also a member of the University's Gender and Diversity Research Cluster and has successfully led nine postgraduate programmes including the MA HRM Work Based Learning Programme and the Executive MBA. She is an award winning diversity expert and a Visiting Professor of Religion & Multiculturalism for the Joint Council of Churches for All Nation's (JCCAN), School of Theology, Leadership and Management. Doirean holds Postgraduate Certificates in Management Studies and Further Education; a Master's degree in HRM and a Doctorate in Professional Practice. She is a CIPD Chartered Fellow, Fellow of the Royal Society of Arts, Fellow of the Institute of Spirituality in Economics and Society, and a Senior Fellow of the Higher Education Academy. Doirean is a former business consultant, tabloid journalist, television presenter, lyricist, projects manager and civil servant. She is Chair of the Nubian Jak Community Trust and an Advisory Board member for the Ghana UK Based Awards (GUBA).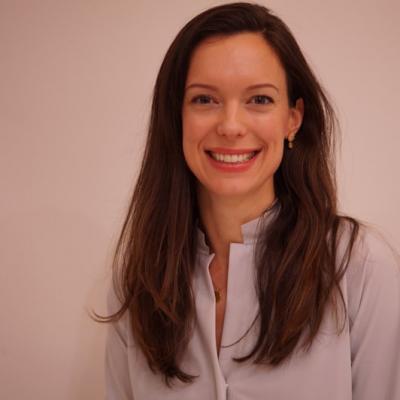 Hephzi Pemberton
CEO, Equality Group
Hephzi is an entrepreneur and angel investor, who believes in the power of good business to transform society. Having previously built and sold the buy-side recruitment firm Kea Consultants and established a social enterprise Kiteka in Uganda, she is now focused on increasing diversity in leadership positions with Equality Group.
Equality Group harnesses the power of diverse leaders across the Finance, Technology and Social Impact sectors. The consultancy service helps companies attract, retain and develop diverse talent, which the Executive Search service headhunts. Equality changes the business landscape by widening the range of exceptional candidates and offering them unique leadership opportunities.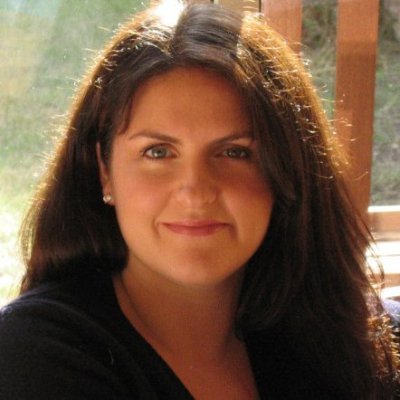 Jane McDonald
Head of Diversity and Inclusion, Leonardo UK
With an extensive background in people focused change Jane developed a strategic data driven approach to inclusion and diversity when Head of D&I with the Law Society.
Now with Leonardo – an organisation at the start of its inclusion journey – she has implemented her three pillar programme and in less than a year, has launched a programme focused on Inclusive and Empowering Leadership, increased internal engagement through design of diversity and inclusion portals and is driving work to increase gender equality in the UK business. She also commissioned Leonardo wide "Inclusion – the Imperative" research with particular focus on women/minority populations working with a cross sector group, the report will be published November 2019.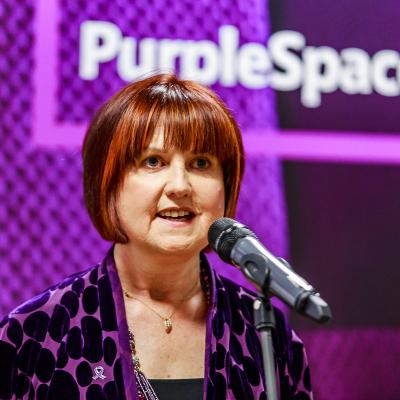 Kate Nash, OBE
Creator & CEO, PurpleSpace
Kate Nash OBE is creator & CEO of PurpleSpace (www.purplespace.org) - the world's only professional development membership hub for disabled employee networks.
PurpleSpace delivers leadership know-how to network leaders and is becoming the go-to global community of disabled employee network leaders across all sectors.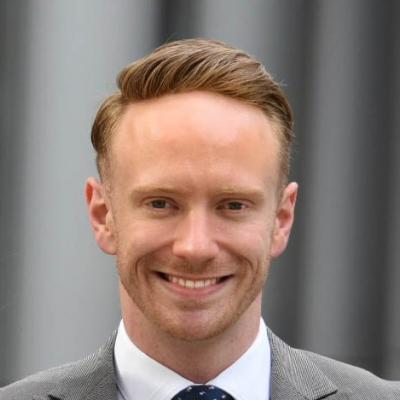 Matthew J. Cameron
Managing Director, LGBT Great
Matt established the LGBT Great with the vision of creating LGBT+ diversity and inclusion within the global investment and savings industry.
Originally from Blackpool in Lancashire, Matt holds a BA (Hons) degree in Medieval & Modern History from the University of Birmingham and was the first in his 'working-class' family to go to university. He is an experienced talent management consultant and advises organisations on how to attract and engage diverse talent. Matt sits on the Steering Committee of the industry-wide Diversity Project and was a percipient of a 2019 Diversity Champions Award for his contributions to diversity. He is also a board director of The Ocean Partnership and a strong proponent of role modelship. Matt is passionate about breaking the mould in a traditional industry and works to inspire others that the impossible is possible.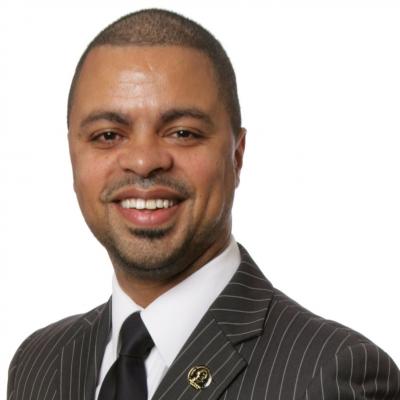 Rob Neil, OBE
Head of Culture Change & Leadership, Department for Education
Rob was awarded an OBE in the 2018 New Year's Honours list for 'Services to Race Equality in the workplace and the community' and received his gong from the Queen at Buckingham Palace in May2018.
 Later in the same year Rob became the inaugural winner of Investing in Ethnicity's Workplace Hero Awardin November 2018 before successfully graduatingfrom the Civil Service Future Leaders Schemein January2019.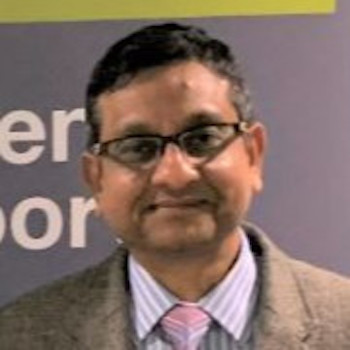 Sandeep Roy
Founder and Director, Innovate2Grow
Sandeep has spent 30 years globally in financial markets, banking, fintech, strategy & change. When far-reaching technical innovation started to affect traditional business models, he left the corporate environment to help SMEs adapt to the new digital borderless marketplace.
Sandeep combines technology, business model innovation, strategic Digital & finance to assist fast growth SME's, start-ups and scaleups achieve sustainable commercial success.
He is also a mentor at NatWest Accelerators, Finance innovation Lab, a guest lecturer at Oxford Brookes University to the global MBA class and co-author of a book on Achieving competitive advantage through Disruptive innovation & Strategic Digital.
Sandeep also champions business with purpose & brings expertise in inclusive growth & sustainable business models for the new economy.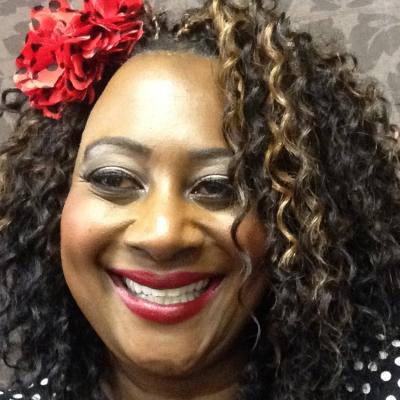 Vivienne Aiyela
Non-Executive Director of Football The London Football Association Ltd.
Vivienne Aiyela, Senior Diversity and Inclusion Specialist is a Game Changer and Strategist. With 15yrs+ Equality, Diversity and Inclusion with experience across different sectors. Described as "A strong, articulate role model and pioneer in Diversity and Inclusion" by top International Lawyer.
She is an Independent Advisor (Equality, Diversity and Inclusion) to the Metropolitan Police Commissioner and Senior Leadership team overseeing the implementation of the McPherson recommendations, where she received a Commanders Commendation for Outstanding Leadership. A stand out achievement, as Chair of the Strategic Recruitment Review Committee for the Olympics increased BME by 33% and Gender by 29% representation.
In the past as held the position of Co-Chair of BAME Challenge advisory group, an initiative by the House of Commons and Inclusive Employers to develop a BAME recruitment toolkit to address the Barriers to BAME recruitment and career progression. A public speaker and judge for business awards, and sits on Advisory and Arbitration committees along side lawyers and QC's. Chair and Board member overseeing the delivery of £110 million regeneration project for a multicultural community which won several awards in the UK and Europe. She was Chair of the CIPD Diversity and Inclusion Special Interest Group where she organised a Diversity conference with a top City law firm. In her spare time enjoys indoor cycling classes, attends boxing training sessions 3 times a week and has a passion for fashion making 95% of her own clothes.